Frequently asked questions
1. How do I contact a Personal Shopper?
Our very own professional team of Personal Shoppers has an indisputable passion for jewellery, and is instantly available to help with any queries you may have by telephone or e-mail. Please call 1800-120-404040 or e-mail helpdesk@kapishonline.com
2. Can I have my jewellery delivered today?
We understand that occasionally a lady simply has to have that perfect something for a special occasion and that it often cannot wait. Such is our confidence that you will find what you are looking for at Kapish Jewels that we really will do all we can to try and help. If you live in Bareilly, please select "Bareilly Same Day Delivery" during checkout and your jewellery will be delivered to your home or office that day. this service chargeable separately.
Call us on 1800-120-404040 or e-mail helpdesk@kapishonline.com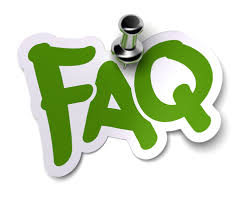 3. Do you offer a bespoke service?
Yes. Our bespoke service provides personal consultation with our design and personal shopping teams, to create one-off pieces of jewellery that are beyond your expectations. Our lovely team of Personal Shoppers is always on hand to discuss any particular order requirements you might have.All of our wedding bands and engagement rings can be adjusted to suit your needs. Whether it's a change in metal type or gemstone, we can help create the perfect, one-of-a-kind ring that you are looking for.We also hold a small selection of men's wedding bands in our boutique which can be made to order in different sizes and in different metal types.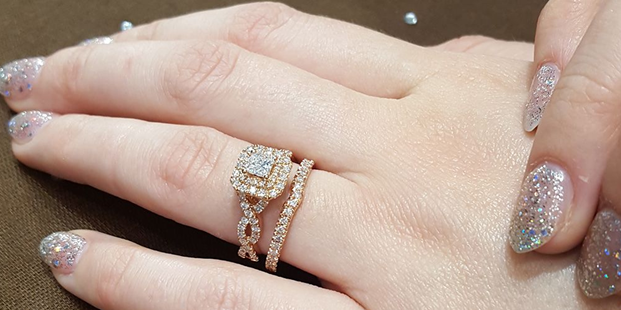 At Kapish Jewels, we believe in great thoughts and tiny details, which of course extends to the oh-so-important finishing touches to any piece of jewellery. Whether you want to engrave your special date on the inside of a wedding band or add a meaningful message to a piece from our engravable jewellery, just contact our Personal Shoppers to discuss your individual needs.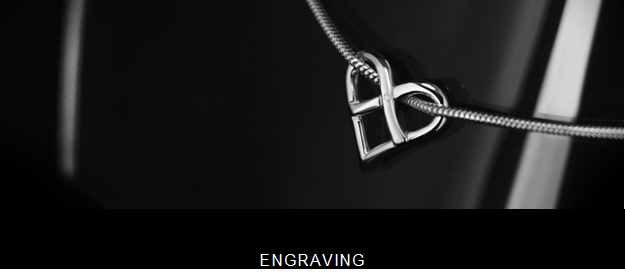 Do you offer an engraving service?
Yes. Kapish Jewels offers a customised hand engraving service for a selection of our fine designer jewellery. All engraving is done by immensely gifted hands. Whatever it is you want to say, be it the smallest of sentiments, we think that leaving your mark on a piece of our engravable jewellery can be one of the grandest gestures.Choose your piece of engravable jewellery, then simply add engraving to your order and our Personal Shoppers will be in touch to work out all the fine details.
1. Is gift wrapping available?
Yes. Gift wrapping is available for an additional Rs. 400 (For ideology or as per company policy) per item. You can opt to receive your item pre-wrapped or receive everything you need to wrap your purchase yourself at home. Your jewellery will be wrapped in the finest wrapping paper featuring an excerpt of a bespoke painting and tied with fancy Italian ribbon. Simply select either Gift Wrapping option on the shopping bag page for each individual item.
1. Are the products pictured actual size?
Computer monitors vary in size, so it is impossible to show an actual size image on the Internet. We do however provide meticulous measurements and endeavor to show each piece worn by a model. Our pre-order service allows you to purchase jewellery before it has arrived in our boutique. The following conditions apply for pre-orders: Delivery: We aim to dispatch pre-ordered jewellery on or before the stated dispatch date. A confirmation e-mail will be sent to you with the intended dispatch date. By pre-ordering you are securing your intended dispatch date, the site may reflect a new later date if demand increases but your date will not be affected. If the expected dispatch date experiences a delay of more than one week we will contact you with the new expected dispatch date, you may cancel the order if the revised date is not suitable. An automated dispatch e-mail will be sent to you when the goods are dispatched and a link will be provided to track the item.
Payment:
Your card will be pre-authorised (*) for the value of the item. Your card will not be debited until the item is ready to be dispatched. If your pre-authorisation has expired we will contact you to re-authorise the card before dispatch. Multiple items order: If your order contains jewellery that is both in stock and on pre-order we will dispatch the available pieces and debit your card only for these pieces. When the jewellery on pre-order is ready for dispatch we will contact you to re-confirm your card details. You will be sent a separate dispatch confirmation e-mail when your pre-ordered jewellery is dispatched.
*Pre-authorization – this is the ring-fencing of funds from your credit card limit. The funds are not debited but by ring fencing them it may prevent you from using this available credit for another purchase. Typically a pre-authorization may last for a maximum of 21 days and expires once the goods are dispatched and the card is debited.
About us
An Indian luxury jewellery brand creating design-led, sophisticated jewellery to be worn on every occasion. Having juxtaposed the three pillars of vision, versatility and vivaciousness together, Kapish Jewels is an iconic Indian Online Jewellery Shopping Website. It has always promised a smooth and hassle-free delivery of precious jewellery to all the ornament connoisseurs. In addition to the stately brick and mortar showrooms showcasing our exceptionally extravagant spectrum of suave signature styles, a myriad aesthetic and informative digital websites bestow upon the masses jewellery of uncompromising quality and craftsmanship. A multitude ofaesthetic ad informative digital websites were pulled together to bestowupon the masses jewellery of uncompromising quality and craftsmanship. We endeavor to become the pioneers of trust and transparency and grab the foremost position in the leading Jewellery markets in India as well as abroad.